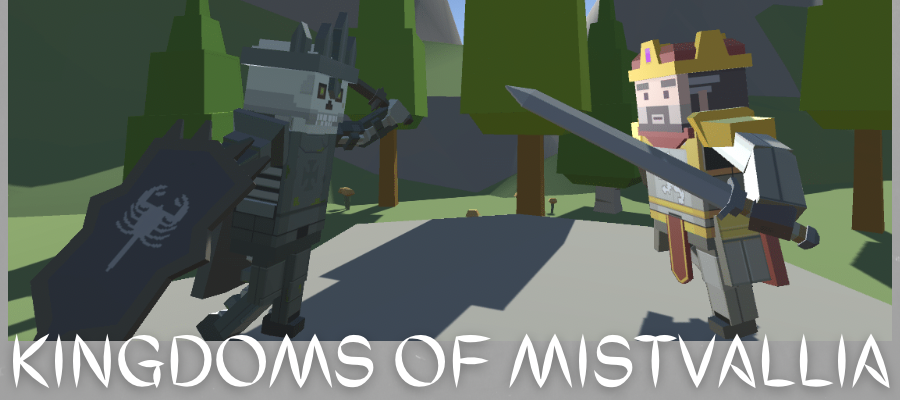 Kingdoms of Mistvallia
Hello Everybody,
It's time for a small update to let everyone know what is happening behind the scenes. I have been working on tweaking the units and where their weapons sit to give a more appealing attack. There is also a slight bug with the animations when performing tasks which is currently being investigated.
The plan by the end of this month is to have a few more maps in the game and potentially even a new building and Units. I would like to hear your thoughts and what you're expecting from us in the future.
Get Kingdoms of Mistvallia